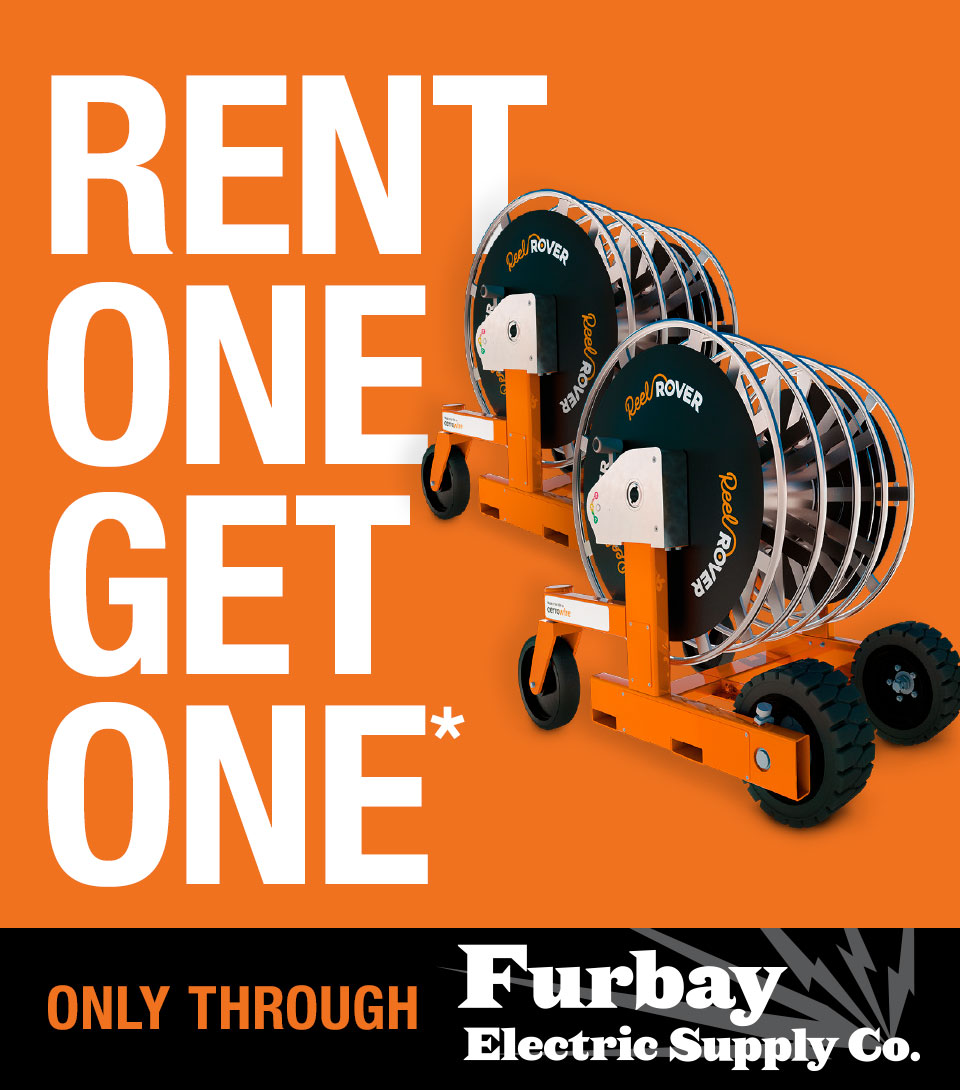 Give them REEL CONTROL with ReelRover by Cerrowire!
ReelRover – A Game-Changing Wire Management Device
ReelRover has a gearbox with "park," "neutral" and "drive," and when it is in drive, it can navigate jobsite debris and ADA-compliant inclines and declines. On both the 3+1 and 1+1 models, the compartmentalized reel has a free-spinning ground reel that can be locked for loading wire and unlocked for payout. Plus, the ReelRover fits through finished doors, in elevators, and on most liftgates.
For a limited time, rent one ReelRover for $150/day and get another ReelRover rental for $0/day!
Contact your Furbay rep for more information:
* Maximum of 2 (two) consecutive $0 rental days. Offer expires April 30, 2021.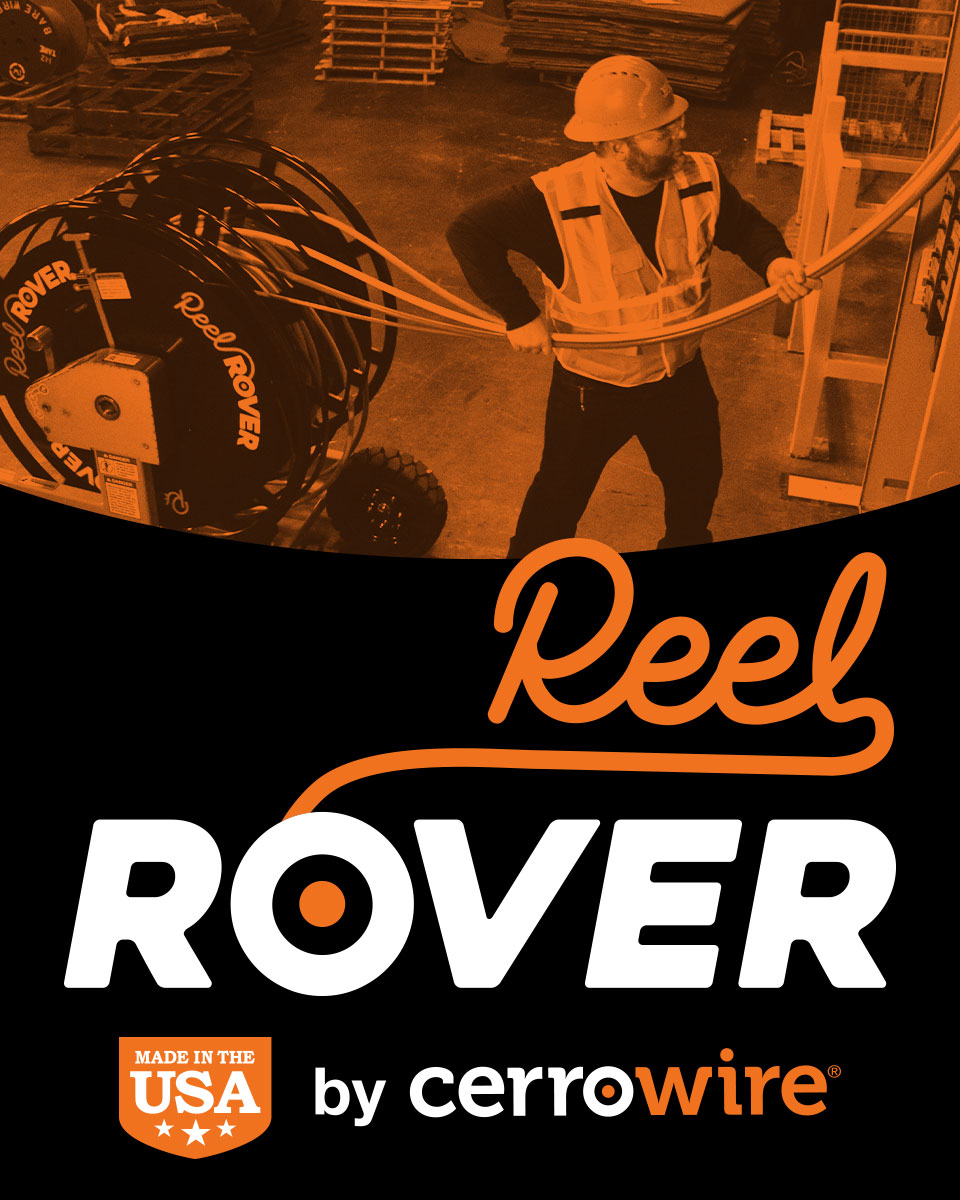 Cerrowire products and tools make you a winner on the job site. Our Calculators & Apps are handy tools that help you get your wire calculations right.