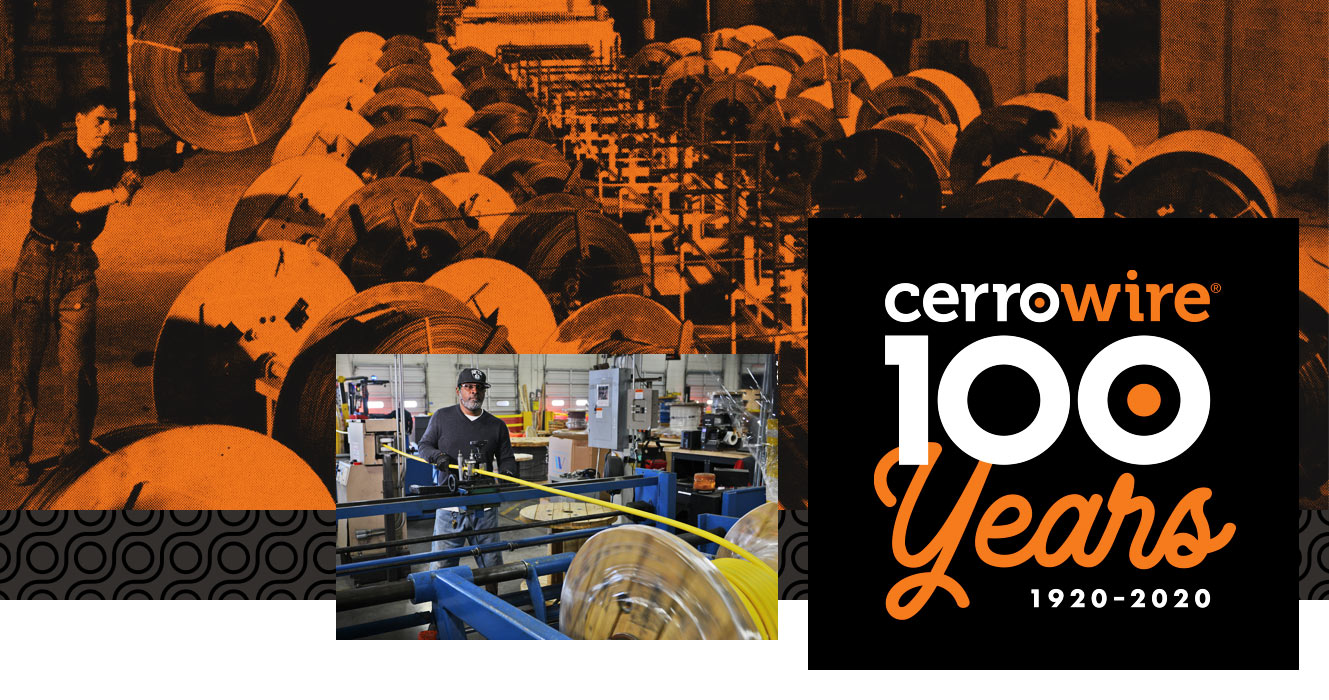 Since the 1920's, we have proudly manufactured copper wire and cable in the U.S. Today, we continue to work closely with our customers to deliver the quality products, strong service and innovative solutions that make Cerrowire a leader in the industry.
A History of Growth & Success
1920
Established by Hyman Cohn as Circle Flexible Conduit Co., Inc. to manufacture and sell armored cable and flexible steel conduit
1929
Began manufacturing insulated wire and increased the line of various types of copper wire and cable
1935
Company name changed to Circle Wire & Cable Corp.
1938
The company constructed its main plant in Maspeth, NY.
1951
Additional facilities were constructed in Syosset, NY
1955
Cerro de Pasco Corp. acquired the company, which led to the development of Cerro Wire & Cable Company.
1976
Cerro Wire & Cable became a member of The Marmon Group.
1983
Hartselle became the corporate headquarters when all operations were moved to Alabama. Manufacturing facilities then were added in Utah, Indiana and Georgia.
2007
Cerro Wire formed two segments – the Electrical Distribution Division, headquartered in Hartselle, Alabama, and the Consumer Markets Division, headquartered in Crothersville, Indiana.
2008
Berkshire Hathaway Inc., acquired majority interest in the Marmon Group of companies, further solidifying Cerrowire's future in the building wire industry for years to come. The company is now known as Cerro Wire LLC.
2009
Cerro Wire and Cable became Cerrowire.
2020
Cerrowire celebrates 100 years of powering innovation.
WHERE TO BUY
Cerrowire markets through a number of quality retailers and manufacturer's representatives.