The Power of Color

Cerrowire innovation has made a leap in productivity.
Now you can tell 3-conductor NM-B from 2-conductor at a glance.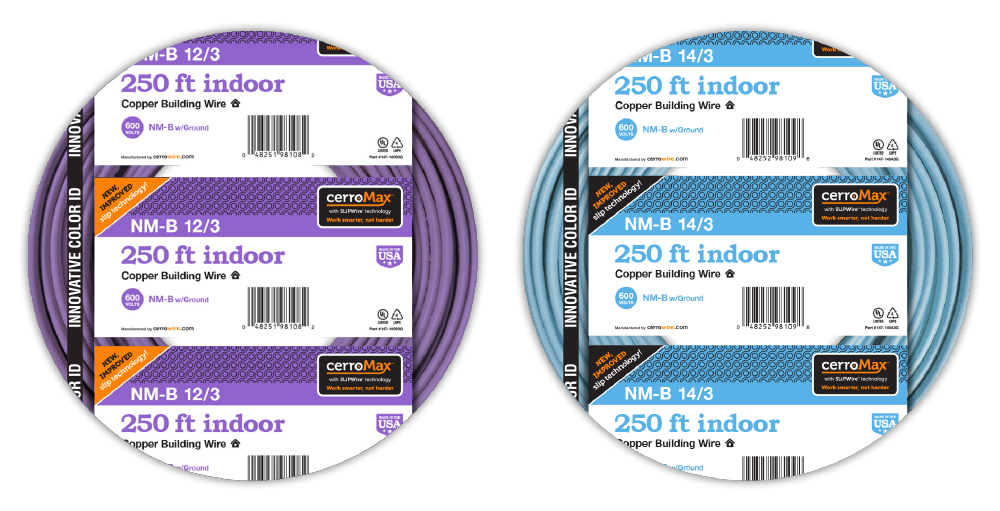 Whether you're an electrical contracting pro or an apprentice just learning the trade CerroMax™ makes it easy to distinguish 14/3 and 12/3 in a split second.
The power of color makes it better for inspectors, too. When you see blue CerroMax™, you know it's 14/3. When you see purple CerroMax™, it's 12/3.
Now that's innovation. CerroMax™ NM-B. The only brand with new color coding on 14/3 and 12/3.
The Choice of Professionals
CerroMax™ NM-B indoor copper building wire integrates our most advanced SLiPWire® technology so you can work smarter, not harder. Readily available on NM-B gauges 14 to 4, our new slip agent formulation speeds your wire pull and reduces clean up time. Combine that with the added benefits of our footage guarantee and RoHS compliance and you'll see why CerroMax™ NM-B is the choice of professional residential electricians and DIYers across the U.S.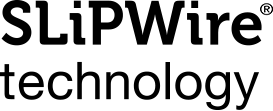 WHERE TO BUY
Cerrowire markets through a number of quality retailers and manufacturing representatives.