Cerrowire Hires Procurement Specialist at Ogden Plant
Posted On: March 17, 2020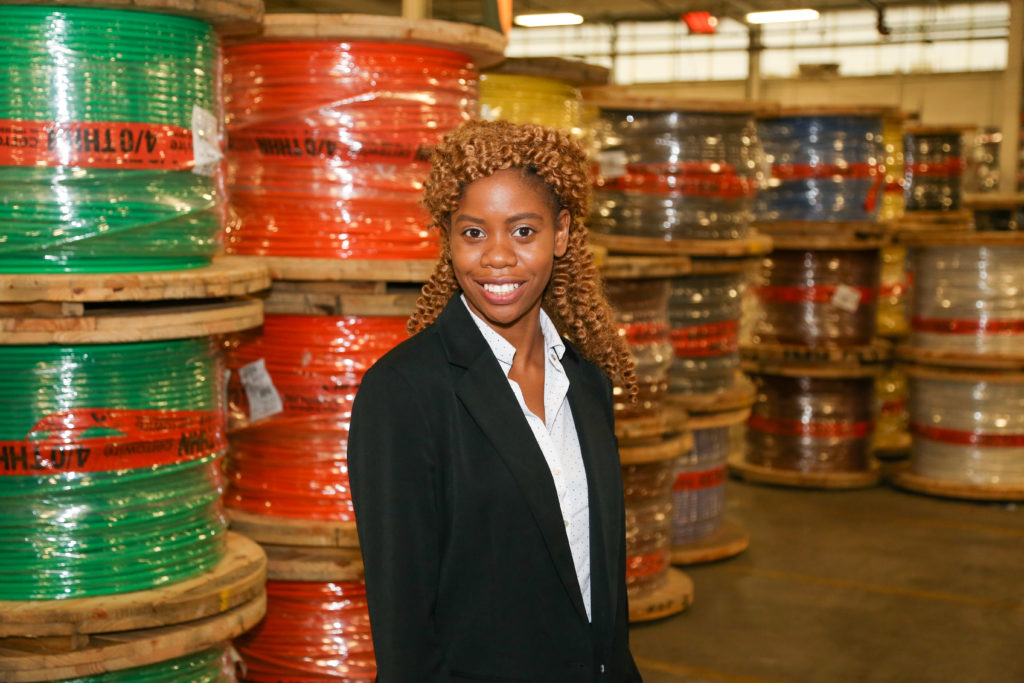 Hartselle, AL – Cerrowire recently hired Mercy Ebuetse to serve as a procurement specialist in the company's plant in Ogden, Utah. She brings both practical and educational experience in supply chain management and lean manufacturing to the position. She has earned the Six Sigma Green Belt certification and is a Certified Technology Manager.
"At Cerrowire, we believe in leveraging our focused copper wire manufacturing knowledge and streamlined approach to production to benefit our customers. Mercy's expertise in lean manufacturing helps us further strengthen our systems through continuous process improvement," stated Cerrowire President Stewart Smallwood.
Ebuetse served as a quality engineer in the supply chain for McDonald's Restaurants in Texas. Before moving to the U.S. to pursue her master's degree, she worked in her native Nigeria as a quality engineer for the Federal Ministry of Works and Transport and as a project engineer for the multinational Julius Berger construction company.
She earned her Master of Science in Engineering Technology Management from Western Kentucky University in 2018. Additionally, she has co-authored articles published in the Journal of Quality Management Systems and the International Journal of Research in Engineering and Science. Ebuetse was selected as the outstanding graduate student in her area of study by the Ogden College of Engineering and Sciences; received a graduate student research grant, and was recognized as the Robert J. Wurster Scholar and the Lois G. & F. Dugan Montgomery Scholar in 2017-2018.
She is a member of the National Society of Black Engineers; Society of Women Engineers; and Association of Technology, Management, and Applied Engineering.
WHERE TO BUY
Cerrowire markets through a number of quality retailers and manufacturer's representatives.