Cerrowire Showcasing Innovative Products at NECA 2019
Posted On: September 10, 2019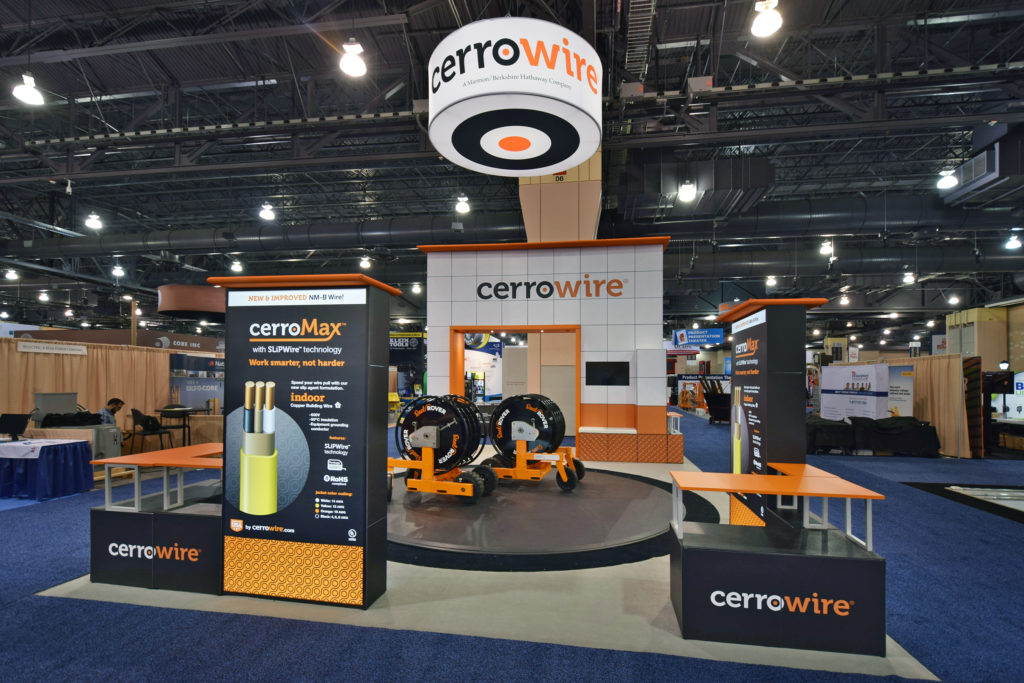 Hartselle, AL – Cerrowire, a leading U.S. manufacturer of copper building wire, is showcasing innovative products at its booth at NECA 2019.
Cerrowire incorporates technological advancements to improve the performance of its products and to develop industry innovations that target speed and safety on the job site. This year at NECA, the company's booth will include demonstration areas to highlight product speed and efficiency.
"Industry-leading innovations from Cerrowire give our customers the competitive edge," commented Cerrowire President Stewart Smallwood. "This year at NECA, we look forward to not only talking with customers about our newest technologies, but with two wire-pulling demonstration areas at our booth, we will be able to give them the opportunity to see firsthand how these next-generation Cerrowire products can positively impact their bottom line."
Introducing the CerroPack
Cerrowire is launching the CerroPack specialty packaging at the show. Designed specifically for mid-length wire pulls, the CerroPack delivers from 750' to 1,500' of 10-, 12- or 14-gauge THHN with SLiPWire® Technology. Visit the demonstration wall at the Cerrowire booth to see how the REELEX® technology incorporated into the CerroPack ensures smooth, controlled, tangle-free pulls. The interlocking snap-and-pull design of the packages allows the end user to configure the packs as needed to pull the circuit all at once, saving setup time and materials.
CerroMax NM-B with New & Improved SLiPWire Technology
The new and improved CerroMax™ NM-B indoor copper building wire integrates our most advanced SLiPWire™ technology, allowing customers to work smarter, not harder. Readily available on NM-B gauges 14 to 4, this new slip agent formulation speeds the wire pull and reduces clean up time. The CerroMax wire-pulling demonstration wall at the booth will let visitors see the benefits of the new SLiPWire technology first hand.
ReelRover Wire Management Device
Making its commercial debut in 2019, Cerrowire's ReelRover is a game-changing wire management device that improves productivity at both the distributor and on the job site. The ReelRover replaces awkward, heavy reels that are hard to maneuver, slow productivity, and eat up man-hours with a technologically advanced capability built to address in-the-field needs of customers. With no forklift or pallet jack required, a smooth payout, added movement control with transmission and gears, the ReelRover improves job site safety and production efficiency.
Cerrowire for the Win
Visit Cerrowire at Booth 2049 at NECA 2019 in Las Vegas. Visitors who complete a short survey will be eligible to win airfare travel vouchers and a pair of tickets to a professional football game.
WHERE TO BUY
Cerrowire markets through a number of quality retailers and manufacturer's representatives.