Stewart Smallwood Named President of Cerrowire
Posted On: November 6, 2018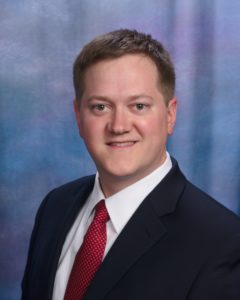 Hartselle, AL – Cerrowire, a leading manufacturer of building wire and cable, announced the promotion of Stewart Smallwood to president, effective November 1, 2018. Smallwood joined the company in 2012 and has held positions in sales and distribution, including vice president of sales, and most recently served as the company's general manager.
During his time with Cerrowire, Smallwood has developed a data-driven sales strategy that aligns the company's customers with the strengths of the four plants. He also led cross-functional teams focused on process flow and delivery. He continues to build a culture and implement communications strategies throughout the organization to encourage the exchange of ideas.
"Stewart has done an outstanding job since joining Cerrowire in sales in 2012. His tenure at Cerrowire, combined with his previous experience in electrical distribution, have well prepared him for his new role," commented Jared Argyle, sector president of Marmon Electrical Products – parent company of Cerrowire.
Prior to Cerrowire, Smallwood worked in electrical distribution in purchasing and management roles. He is a graduate of Clemson University with a B.S. in finance.
About Cerrowire
Headquartered in Hartselle, Alabama, Cerrowire is a copper wire manufacturing company with plants in Alabama, Georgia, Indiana, and Utah. The company supplies building wire and cable throughout North America for commercial, industrial and residential use. Cerrowire products are available through electrical distributors, wholesalers, and retailers.
Cerrowire – a Marmon/Berkshire Hathaway company – follows the time-tested business model of our parent company to continually improve both our process and our products in order to offer advantages that meet the needs of customers. The end results for our customers are products, packaging, services, and tools that anticipate and fill the ever-evolving needs of the competitive construction industry.
WHERE TO BUY
Cerrowire markets through a number of quality retailers and manufacturer's representatives.